IO DOW - NAV 155.69 +55.69% - all time high within 2y 11mths;
annual rate of return 16.49%
IO DOW - NAV 155.06 +55.06% - all time high within 2y 11mths!

easywealth - our new partner for our systematic mandate solutions. Certificates issued by Zurcher Kantonalbank, Zurich and managed based on the IO mandate strategy.
New Certificate... be ready more...8 October 2019 on this page
left the IO DOW and right the IO DAX performance
IO Strategy - Annual Rate of Return since inception (Jan 2004; Funds Jan 2017)
IO Dow +9.40%p.a. IO DAX 8.03%p.a. as of 28.8.2019
29 2019 all time high  IO DOW USD 150.70 / +50.70% within 29 months beating the ETF benchmark by over 5.9% net.
The Best US Large Cap Funds A study of 107 US Large Cap Funds shows...>
Liqudity, Fund Size When it comes to fund selection, investor check the duration (since inception) of a fund, assets under management and other criterias.
In our view what really matters is: liquidity of the fund and the funds investments (underlying), performance since launch against benchmark, volatility - all the rest is "good to know" but will not help you to make any forecast about the fund strategy!
Control what you can control and don't speculate!
IO DAX Strategy 5 Year Performance vs ETF Benchmark
As of 29 May 2019, the IO DAX Strategy outperformed the ETF benchmark by 3.18%p.a. net
IO SLI Index Certificate - NEW ISSUE - 
Welcome to IO Funds new Certificate on the SLI Index. Based on the same strategy of the IO Funds DOW and DAX, we are proud to expand our Index Outperform Strategy family.
The advantage of the certificate is the minimum size of investments / CHF 1000.00
Leonteq Securities AG Schweiz (Rating BBB- Fitch) is the Index Calc Agent. PMG AG and IO Funds are the Index Sponsor.
More informations and risk disclosure  can be find in the term sheet or on the daily price update under.....
LEONTEQ Securities AG, Schweiz
no investment advise or recommendation!
In November, the IO Dow is ranked 13th in international ranking of over 3373 equity funds worldwide based on the 1 year performance (+11%) 
a strong number, as we fight against funds with hedge strategies or a much broader universe...(FX influence)
despite difficult market conditions, IO Funds are still outperforming their ETF benchmarkets... 
| | |
| --- | --- |
| IO DAX | IO DOW |
| since inception +4.08% net  | since inception +5.72% net |
IO Dow all time high
USD 147.69 +47.69%
since Jan 2017,  inception
1 year live
over
14 years up and running
Happy Birthday - One Year IO Funds with a very strong (out)performance against ETF benchmark! Keep them going and all the best...
14 years systematic, rule-based investment approach
  6 years live as mandate solution
  2 years live as listed certificate
  1 year open to the public as Luxembourg Funds


---


---
---
IO-DAX outperformance continues...
IO-DAX and DOW Ytd over 20% performance...
within 9 months the AuM of the IO-Funds has doubled
IO-Funds fund manager team...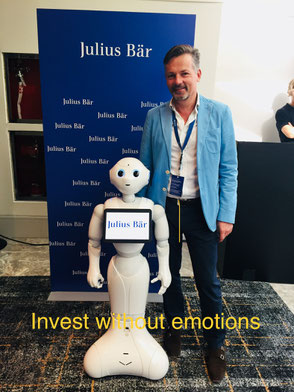 ---
IO-DAX Fund (1mth perf)
No 2 of 867 Luxembourg 
No 5 of 3204 America 
No 5 of 3463 Global 
IO-DAX Fund (3mth perf)
No 12 of 857 Luxembourg 
No 29 of 3179 America 
No 34 of 3437 Global 
After 14 years only for family and friends, we open our strategy to the public. 
Welcome to the IO Funds DAX and DOW Jones. 
Investing without emotion, this is our promise. Focused, rule-based, systematic. For a long-term outperfromance to our benchmark (ETF or index)